B100S [Non-Encoder Operators]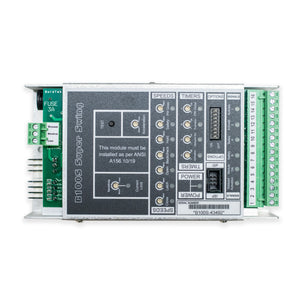 For a quote, please email us at sales@bordtek.com
The Super Swing module was designed to replace swing type door operator controls, using non-encoded motors.
The B100S control has features such as push & go, power close, lock interface, two safety inputs, secondary activation, delayed activation, low voltage ON/OFF, visual indicators on signals and trimmers, lockouts, sensor power outputs, etc.
This control is powered by a 120VAC 60Hz source.